Distillation is a craft based on knowledge, play and interest. For the best results we recommend you attend one of our workshops. They are interactive, fun and you'll get to meet a group of like minded, interesting people. A range of discounted copper stills will be available for purchase on the day, and time allowed for questions and discussion. Most importantly you will leave feeling inspired, informed and confident.

Basic Distillation Techniques
Designed for beginners, and covering the basic processes for distilling hydrosol, essential oil and spirits.
Overview of different types of stills and what they are suited for
Set-up and general maintenance
The process of distillation, how it works and what it can produce
Practical, hands on distillation of hydrosol
Practical hands on distillation of essential oil
Practical hands on distillation of spirit
Explanation and procedures for all 3 types of distillations: measuring ph levels, safe storage, yields, when to stop, how to separate oil from hydrosol, applications, using 'wash' or 'mash', measuring alcohol levels for safe, clean distilling.
Recipes, resources and equipment
Question and answers
Upcoming Workshops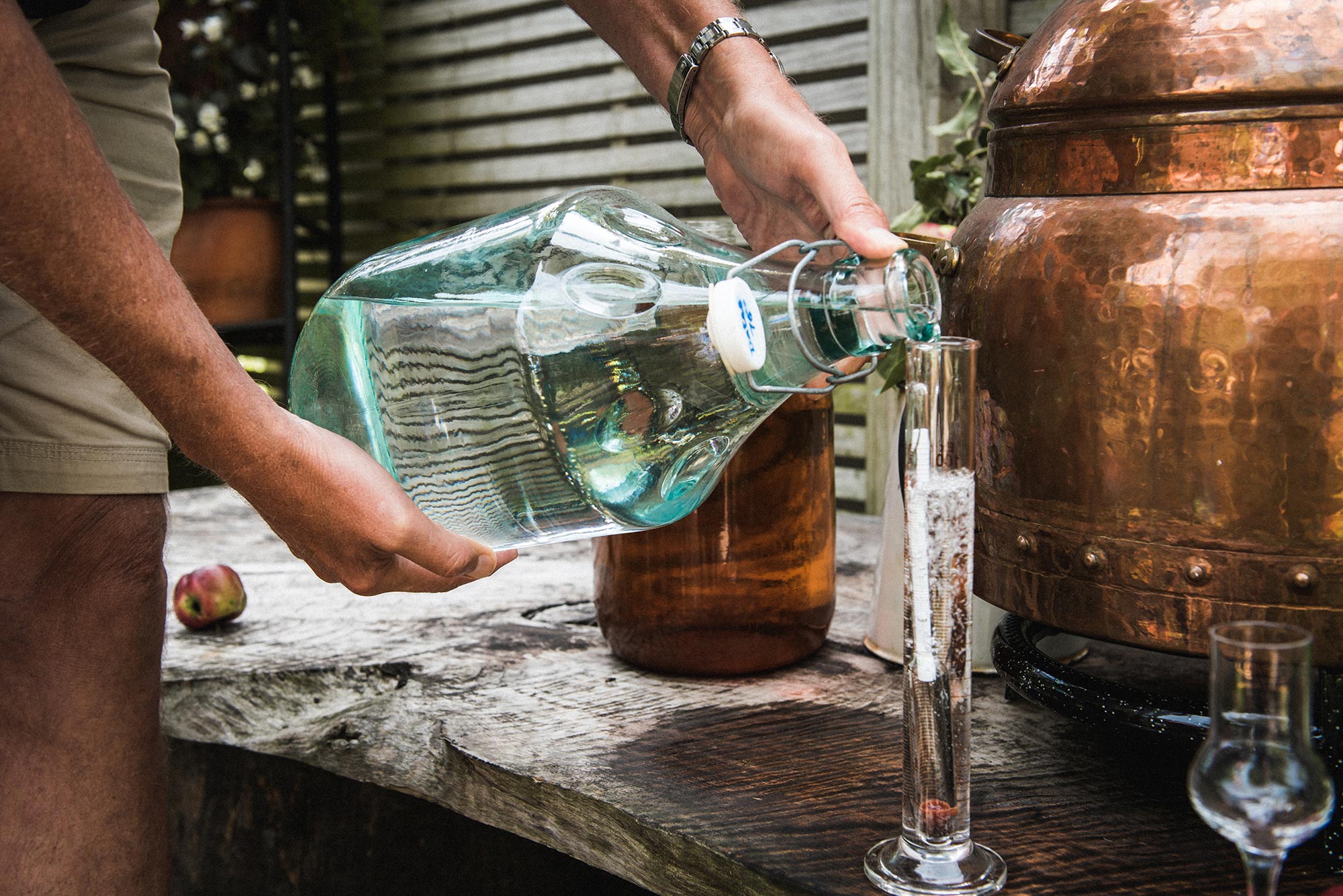 An excellent way to learn to make your own artisan gin and to extend your skills at blending and tasting. Crafting botanical gin, opens the door for you to become an artisan distiller! It's also a great way to taste, smell and understand a wide range of aromatic botanicals.
Practical, hands on distillation of two styles of gin
While the gin is distilling: explore, smell and taste the array of botanicals used in great gins, many of which will surprise! Discuss and compare these with our very own selection of handcrafted, artisan gins
Experiment with blending using our incredible range of essences to create your own gin with that special wildcard ingredient
Round off the day and enjoy tasting and comparing the two styles of gin distilled
And best of all, take home whatever's left over!
Upcoming Workshops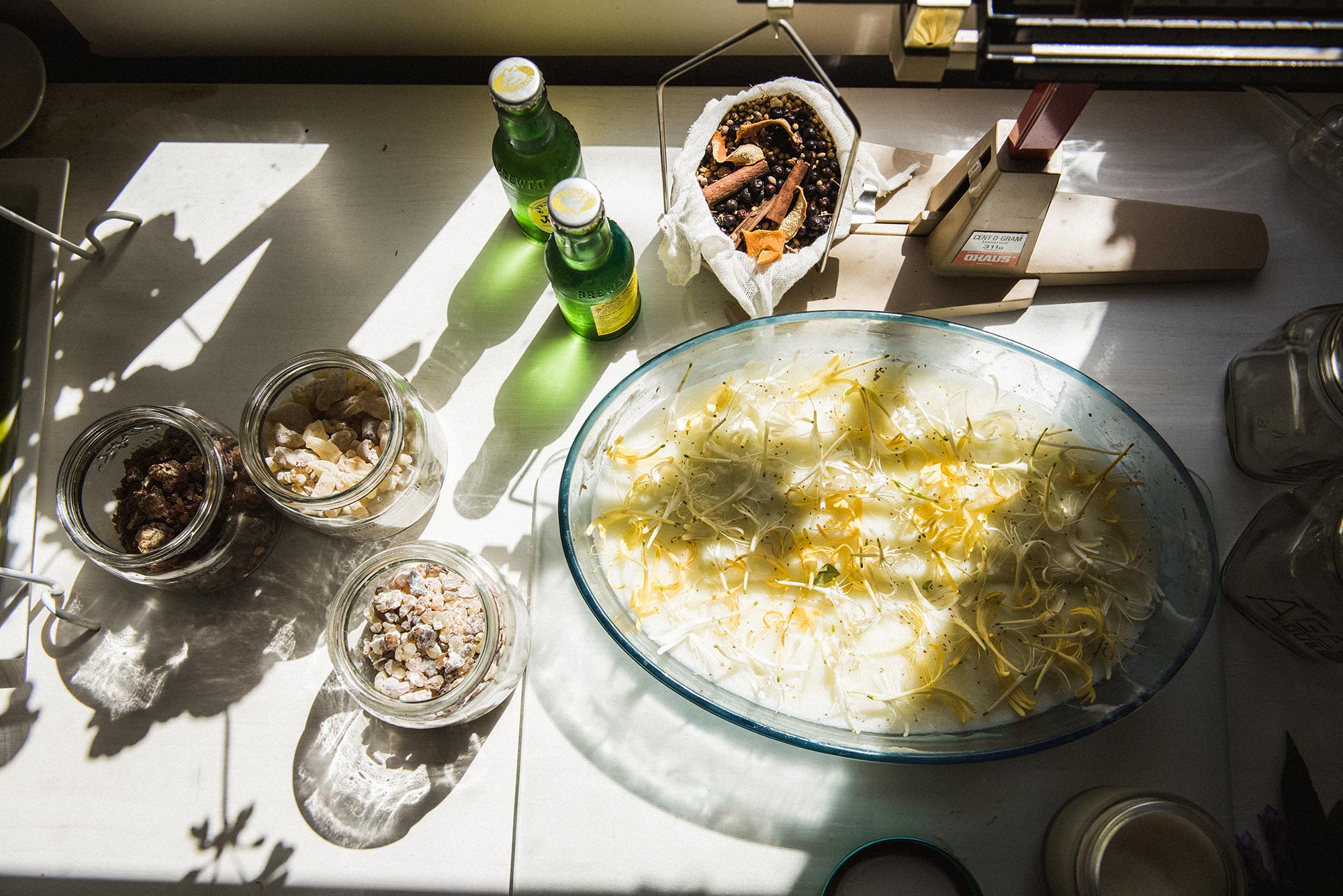 Grain to Glass
Masterclass
By popular demand, Alembics is teaming up with Sparks Brewing to bring you our Grain to Glass Masterclass. We will take you through the process of selecting, milling, mashing and fermenting grains and on to the next step – distillation and barrelling. You will come away with the tools needed to produce fine whiskey at home in a matter of months!
The class will run over two days at The Auckland Botanic Gardens.
Places are limited.
Saturday February 1st and Sunday February 2nd
Book Now
The Art of Distillation and Extraction of Aromatic Plants
Jill and Valmai join to co-teach distillation and plant extraction techniques at Phytofarm – a herbal learning centre where Valmai has an extensive production herb garden and a teaching/demonstration kitchen looking out over the beautiful Okuiti valley.
Part of the day will be a lunch prepared by Valmai and Colleen like you have never experienced before. It will be matched with botanical cocktails and bitters designed and made by Jill from components made on the day and seasonal in the gardens.
The class will run over two days at Phytofarm, Okuiti Valley. Banks Peninsula
Places are limited.
Saturday February 29th and Sunday March 1st
Book Now