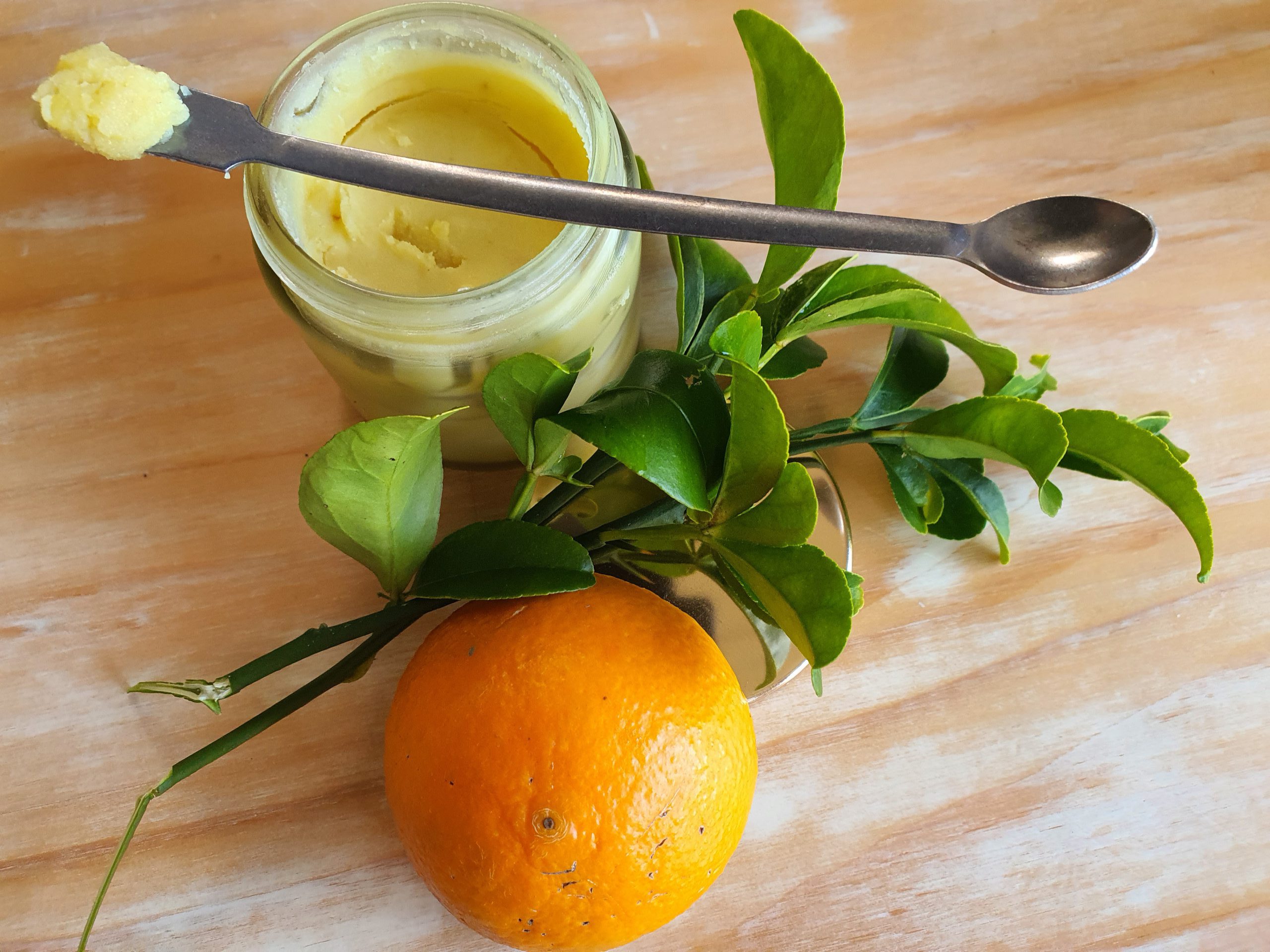 Layering aroma
Yuzu fruit has an intriguing complexity—our local fruit is perfumed and fragrant with a hint of funk—and that can be hard to capture. Layering different types of extracts in a single product is a good way to build that complexity, as each extract captures slightly different qualities and aromatic 'notes'. That's why three different types of aromatic extracts go into this smooth, buttery body balm—all made from the vibrant Citrus junos. This cream-based recipe (below) includes a yuzu infused oil, yuzu essential oil and yuzu citrus butter. Here's how we make it.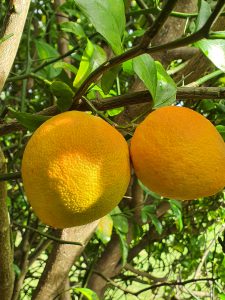 First, find your yuzu. Yuzu can be hard to source in some places, but we're lucky to have a tree (and friendly neighbours) over the road from our Alembics Workshop. This tree is an oddity, as it has some branches bearing a lemonade-like citrus, and then others higher up bearing yuzu. We think the yuzu has been used as rootstock for the lemonade tree (or maybe it was the other way round) but there are definitely two different types of citrus fruit on the same root stock. We love this magical little tree. 
We pick the slightly ovoid fruits and take them to the Alembics Workshop. There we process them using a variety of different techniques, and are rewarded with a fragrant array of extracts.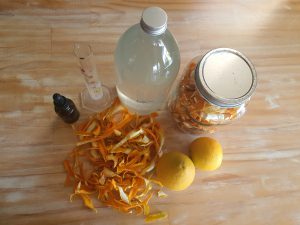 Steam-distilling the whole, quartered fruit in our stainless steel Explorer yields several millilitres of precious essential oil. A gentle hydro distillation in a traditional copper alembic still gives us a beautiful hydrosol. And we also process the peel, capturing some of those higher, brighter top notes.
In this case, we made both a citrus butter, and an infused oil from the spicy and intoxicating dried peel. To make our citrus butter, half of the fragrant, dried yuzu peel is soaked in 96% ABV ethanol, (like a DIY absolute) dissolving the waxes and essential oils. This mixture is blitzed up in a blender and then sieved through fine muslin into a large, shallow dish. This large surface area helps the alcohol evaporate off, leaving behind our sticky, waxy aromatic butter. Yum!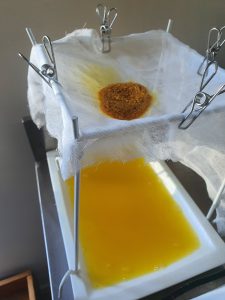 With the rest of the peel, we make our yuzu infused oil. We place the peel in the vitamix with sunflower oil, where it's blitzed up and then heated gently at about 35 degrees celsius for about an hour, then strained through muslin. Now, we're ready to make our body balm…
This recipe is a cream (we're using shea butter and beeswax as the base) but if you were making an aqueous cream, why not try using yuzu hydrosol instead of water? Another great way to add depth and dimension to your hydrogel.
Yuzu body balm

Ingredient

Quantity (g)

Quantity (g)

Yuzu infused oil

55

110

Caster oil

5

10

Beeswax

12

24

Shea Butter

25

50

Liquid Vit E

0.5

1

Yuzu EO

1.5

3

Yuzu butter

1

2

100

200